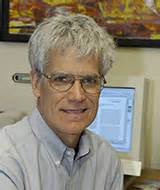 William R. Folk
Professor of Biochemistry
Biochemistry

,
Education
B.A. Rice University, Houston, Texas, Magna cum laude in biochemistry
Ph.D. Stanford University, Stanford, California, Biochemistry, Mentor: Dr. P. Berg, Nobel Laureate
Honors
1966 Phi Beta Kappa, Rice University
1966 Phi Lambda Upsilon, Rice University
1966 Woodrow Wilson Foundation Fellow
1970-72 Helen Hay Whitney Foundation Postdoctoral Fellow, Imperial Cancer Research Fund Laboratories, London, England
2012 MU Outstanding Undergraduate Mentor Award
2015 University of Missouri 21st Century Corps of Discovery Lecturer
Research description
I contribute to the use of plants and traditional medicines for healthcare and food security.
I contribute to K-12 STEM education
Selected publications
Romine WL, Miller ME, Knese SA, Folk WR. (2016). Multilevel Assessment of Middle School Students' Interest in the Health Sciences: Development and Validation of a New Measurement Tool. CBE Life Sci Educ. 15(2). doi: 10.1187/cbe.15-02-0034. [PubMed]
Folk WR, Smith A, Song H, Chuang D, Cheng J, Gu Z, Sun G. (2016). Does Concurrent Use of Some Botanicals Interfere with Treatment of Tuberculosis? J. Neuromolecular Med. 2016 Sep;18(3):483-6. Review. [PubMed]
Wilson D, Goggin K, Williams K, Gerkovich M, Gqaleni N; Syce J, Bartman P, Johnson Q, Folk WR. (2015) Consumption of Sutherlandia frutescens by HIV-seropositive South African adults: an adaptive double-blind randomized placebo controlled trial. PloS One 10(7):e0128522. doi: 10.1371/journal.pone.0128522. PMCID: PMC4506018.
Folk WR, Palmer T. (2016) Light, Color, Vision, Optics! A 6-8 Grade Band Text Set. Science Scope April/May 30(8): 34-44.
Folk WR, Smith A, Song H, Chuang D, Cheng J, Gu Z, Sun G. (2016) Does concurrent use of some botanicals interfere with treatment of tuberculosis? Neuromolecular Med. 18: 483-486. doi: 10.1007/s12017-016-8402-1. PMID: 27155670.