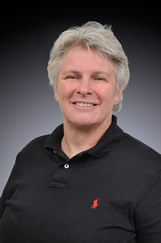 Leslie A. Lyons
Gilbreath-McLorn Endowed Professor of Comparative Medicine
Veterinary Medicine & Surgery

,

Veterinary Pathobiology

,
Research interest
The overall goal of the laboratory is to bring Precision / Genomic Medicine to Companion Animals to improve health of animals and humans. Research focuses on genetic aspects of domestic cats, including inherited diseases as biomedical models for humans, cat phenotypic and morphological traits and cat population dynamics, which are implied to genetic disease studies, translational medicine, genetic testing, and forensic applications. The Lyons laboratory maintains a research colony of cats with genetic traits and has a variety of projects with veterinary clinicians to define and describe heritable diseases and traits. Dr. Lyons also conducts studies on wild felids of all species in conjunction with the North American Felid Taxonomic Advisory Group and is a member of the Tigers United Project.
Education
B.S., University of Pittsburgh
M.S., University of Pittsburgh
Ph.D., University of Pittsburgh
Selected publications
Mauler DA, Gandolfi B, Reinero CR, O'Brien DP, Spooner JL, Lyons LA; 99 Lives Consortium. Precision Medicine in Cats: Novel Niemann-Pick Type C1 Diagnosed by Whole-Genome Sequencing. J Vet Intern Med. 2017 Feb 24. doi: 10.1111/jvim.14599. [Epub ahead of print] PubMed PMID: 28233346.
Aberdein D, Munday JS, Gandolfi B, Dittmer KE, Malik R, Garrick DJ, Lyons LA; 99 Lives Consortium. A FAS-ligand variant associated with autoimmune lymphoproliferative syndrome in cats. Mamm Genome. 2017 Feb;28(1-2):47-55. doi:10.1007/s00335-016-9668-1. Erratum in: Mamm Genome. 2017 Jan 18; PubMed PMID:27770190.
Lyons LA, Creighton EK, Alhaddad H, Beale HC, Grahn RA, Rah H, Maggs DJ, Helps CR, Gandolfi B. Whole genome sequencing in cats, identifies new models for blindness in AIPL1 and somite segmentation in HES7. BMC Genomics. 2016 Mar 31;17:265. doi: 10.1186/s12864-016-2595-4. PubMed PMID: 27030474; PubMed Central PMCID: PMC4815086.
Gandolfi B, Grahn RA, Creighton EK, Williams DC, Dickinson PJ, Sturges BK, Guo LT, Shelton GD, Leegwater PA, Longeri M, Malik R, Lyons LA. COLQ variant associated with Devon Rex and Sphynx feline hereditary myopathy. Anim Genet. 2015 Dec;46(6):711-5. doi: 10.1111/age.12350. PubMed PMID: 26374066; PubMed Central PMCID: PMC4637250.
Lyons LA, Grahn RA, Genova F, Beccaglia M, Hopwood JJ, Longeri M. Mucopolysaccharidosis VI in cats – clarification regarding genetic testing. BMC Vet Res. 2016 Jul 2;12(1):136. doi: 10.1186/s12917-016-0764-y. PubMed PMID:27370326; PubMed Central PMCID: PMC4930586.
Gandolfi B, Grahn RA, Gustafson NA, Proverbio D, Spada E, Adhikari B, Cheng J, Andrews G, Lyons LA, Helps CR. A Novel Variant in CMAH Is Associated with Blood Type AB in Ragdoll Cats. PLoS One. 2016 May 12;11(5):e0154973. doi:10.1371/journal.pone.0154973. PubMed PMID: 27171395; PubMed Central PMCID: PMC4865243.
Gandolfi B, Alamri S, Darby WG, Adhikari B, Lattimer JC, Malik R, Wade CM, Lyons LA, Cheng J, Bateman JF, McIntyre P, Lamandé SR, Haase B. A dominant TRPV4 variant underlies osteochondrodysplasia in Scottish fold cats. Osteoarthritis Cartilage. 2016 Aug;24(8):1441-50. doi: 10.1016/j.joca.2016.03.019. PubMed PMID:27063440.
Keating MK, Sturges BK, Sisó S, Wisner ER, Creighton EK, Lyons LA. Characterization of an Inherited Neurologic Syndrome in Toyger Cats with Forebrain Commissural Malformations, Ventriculomegaly and Interhemispheric Cysts. J Vet Intern Med. 2016 Mar-Apr;30(2):617-26. doi: 10.1111/jvim.13836. PubMed PMID: 26846816; PubMed Central PMCID: PMC4913598.